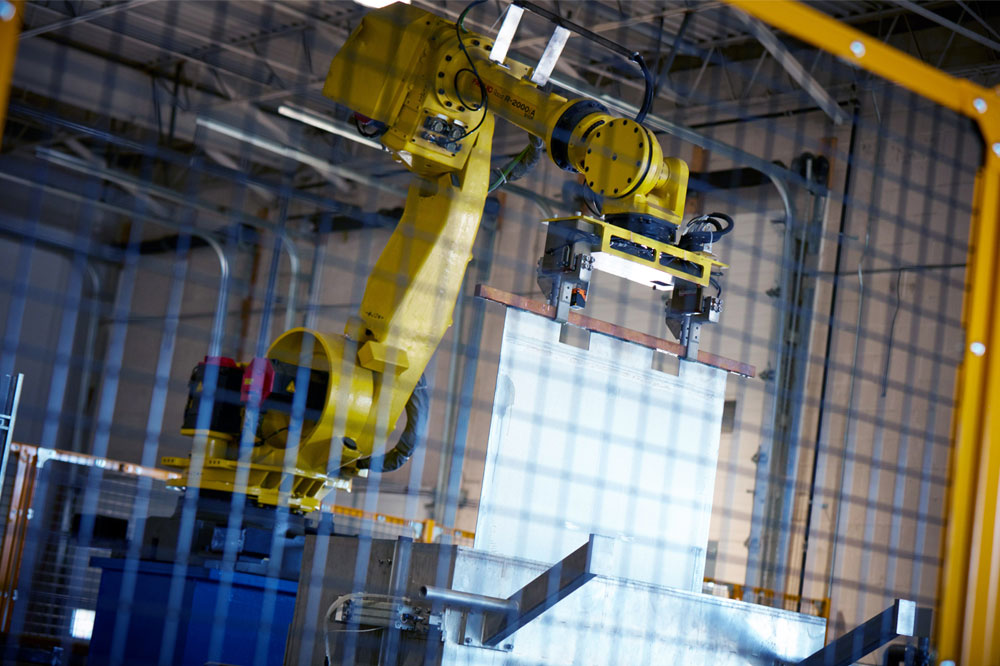 Driving tankhouse operation gains with cathode repair
Client
Headquartered in Hamburg, Germany, Aurubis is a leading worldwide provider of non-ferrous metals. As one of Europe's largest copper producers, the Aurubis Group produces more than 1 million tonnes of marketable copper cathodes each year.
Challenge       
In 2019, Aurubis decided to improve the cathode repair quality in its copper operations. Specifically, the company was looking for a solution to increase the flatness of its cathode sheets to improve tankhouse performance. As the world leader in cathode repairs, EPCM was engaged to refurbish 5,000 cathodes a month over 5 years. The client's goal for the project was to increase current efficiency to 97%.
Solution
As a pilot test, EPCM repaired approximately 600 cathodes at our cathode repair facility in Chile. Pleased with the results, Aurubis asked EPCM to do another test run at our Canadian facility, where we successfully refurbished another 600 cathodes.
We established a cathode manufacturing and repair centre close to our client's German locations to provide a strong local presence and ensure smooth logistics going forward. Our new EPCM Europe facility was quickly up and running in under a year, delivering as promised in the project schedule.
Based on the early success of the project, Aurubis decided to outsource all cathode repair activities to EPCM to benefit from the one-shop-supply approach.
As each cathode is received at our facility, we perform a thorough inspection and tailor the refurbishment services to the condition of each sheet. Leveraging state-of-the-art technology and proprietary equipment, procedures and designs, we restore the performance of 20+-year-old cathodes.
When the process is complete, the tolerances of refurbished cathodes are comparable to those of new cathodes. Our customized cathode repair service for Aurubis includes:
Edge strip removal
Sticky copper removal
Cathode correction when sheets are heavily damaged
Robotic high pressure washing system to remove surface contaminants — wash system includes water filtration system to reduce water consumption.
Cathode remanufacturing
Partial or full surface sheet polish
±2.5 mm flatness including oil canning correction
Cathode to hang vertical to  a ±5.5 mm tolerance
Edge strip installation
Outcome
To date, we've refurbished over 75,000 stainless steel cathodes for Aurubis operations. The client is pleased to report copper production has increased and cathode stripability has improved. In addition, new cathode purchasing has significantly decreased.
For more than 40 years, EPCM has been designing, fabricating and repairing cathodes for global clients. We excel at restoring nonperforming and underperforming cathodes to help clients maximize tankhouse operations productivity. Serving clients in the EU, Eastern Europe, the Middle East and Africa, EPCM Europe repaired 30,000 cathodes in 2019 alone. In 2020, the EPCM Group refurbished 600,000 cathodes worldwide.