Oil & Gas Industry Solutions
EPCM has successfully supported clients in the Oil & Gas Industry and Petroleum Refining Industries for more than 40 years. With our extensive industrial experience, we specialize in delivering inventive solutions that help you optimize critical decisions and improve performance.
Our project expertise includes:
Oil & gas production facilities
Oil sands
Gas processing and gas treatment
Commodity chemicals facilities
Petroleum refining
Polymers refining
Oleo chemicals
Bitumen upgrading
Site infrastructure
Facilities/utilities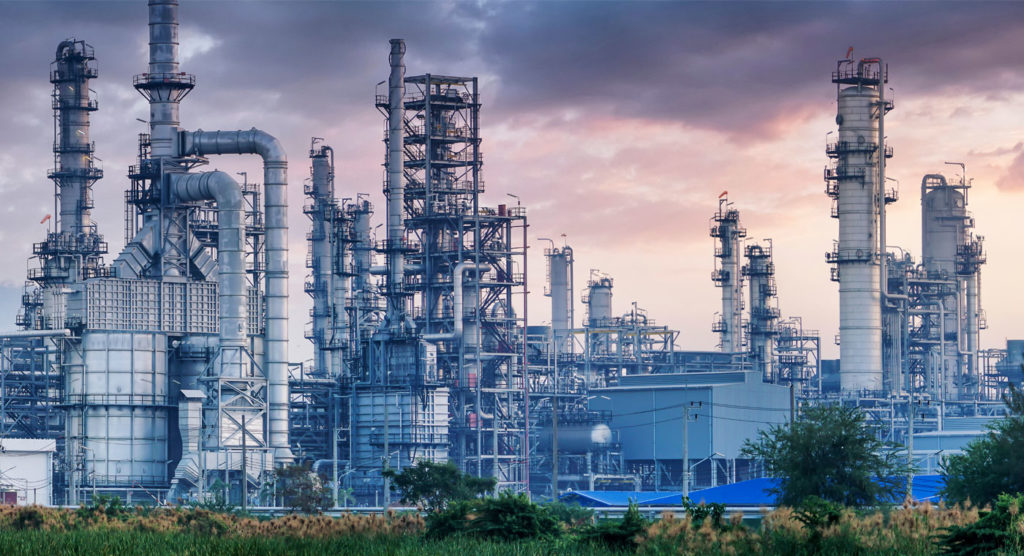 Benefit from our first-hand plant operations expertise
At the EPCM Group, we have first-hand knowledge of the significant pressures of a plant operations environment. With decades of experience both operating our own plants and optimizing client facilities, we understand what a successful turnaround entails.
That's why we start client projects with clearly defined goals and deliverables — and tailor our approach, design and output to meet client objectives. To ensure project success, we make sure our focus is aligned with our customer's focus — from concept to completion.
Turnkey solutions that optimize performance and safety
From process engineering to 3D laser scanning, vision systems and
automation systems, we offer end-to-end turnkey solutions. Working
closely with our Automation and Service & Supply teams, our in-house
team of process experts has industry-specific expertise to help clients:
Reduce operating costs
Improve safety
Debottleneck processes
Extend plant life
Enhance plant performance and reliability
Control hazards
Learn more about our EPCM Oil & Gas solutions: contact us
One of the key reasons we went with EPCM is because of their 3D scanning equipment. It's a real differentiator. They showed us options for where things would fit and where everything would be laid out.

North American Downstream Oil Processor, Project Engineer