Workplace Safety North appoints EPCM's Eric Haapamaki to its board of directors
January 17, 2022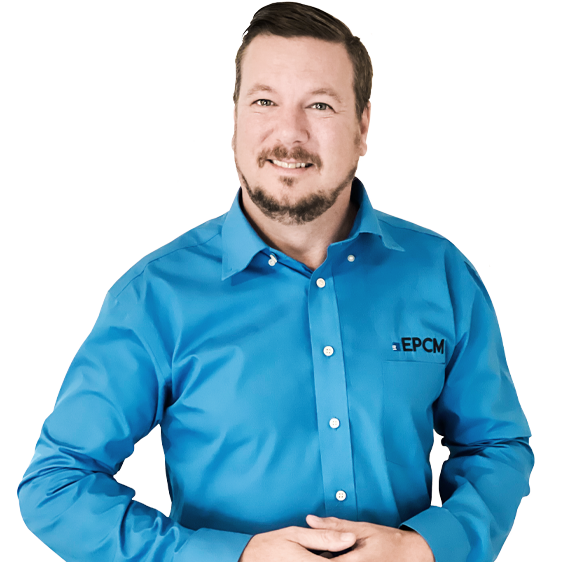 EPCM is pleased to announce that Eric Haapamaki, VP Business & Product Development, has been appointed to the board of Workplace Safety North. An independent not-for profit organization, Workplace Safety North provides workplace health and safety services to the mining and forest products industries across Ontario.
With a strong track record for marrying electrical and controls with mechanical systems, Eric plays a critical role in designing and implementing groundbreaking safety systems for EPCM and its global industrial clients. The most recent example is EPCM's Mobile Maintenance Terminal (MMT), a device that significantly reduces safety risk for maintenance technicians as they operate and test mining equipment.
"I'm excited to work with the team at Workplace Safety North to help our industry operate at the highest levels of safety", Eric said. "Despite the additional time commitment required as a board member, I received full support from our CEO and the entire company. It underscores EPCM's genuine commitment to safety in the workplace."
"Eric is passionate about developing innovative engineering and design solutions to create safer working conditions – something we stand firmly behind at EPCM", added John Jickling, CEO of EPCM.  "We're delighted that he's sharing his expertise to benefit the entire industry and its employees."  
About Workplace Safety North
As one of four sector-based health and safety associations in Ontario, Workplace Safety North supplies province-wide ministry-approved workplace health and safety training and services for industry and business.
About The EPCM Group 
Established in 1980, EPCM is a global engineering, procurement, and construction management firm. We address our clients' most difficult manufacturing and operational challenges by applying our bold thinking, industry insights, end-to-end services, and global capability.