Material Handling Automation
Pioneering natural resource automation
At EPCM, we have over 40 years of experience delivering innovative material handling automation equipment to clients worldwide. We're proud to be the company that introduced robotic material handling to the natural resources sector, which led to fundamental improvements to operational performance throughout the industry.
Built on the early success of our tankhouse automation, Cathode Stripping Machines (CSMs), Anode Preparation Machines (APMs), Anode Scrap Wash (ASWs), and starter sheet automation, EPCM's solutions are used in all aspects of global electro-winning and electro-refining operations today.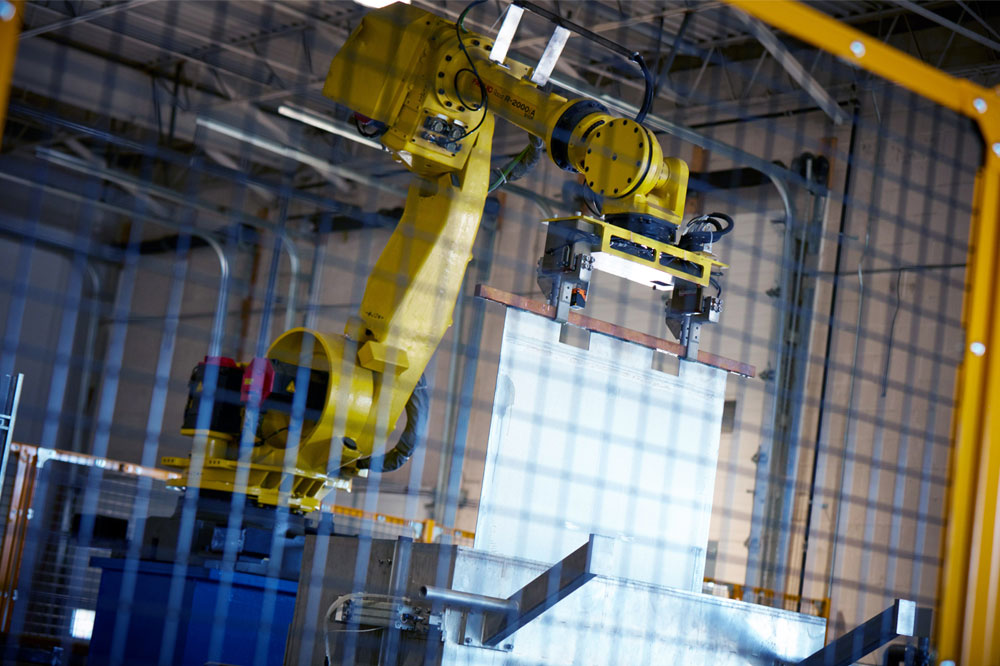 Tankhouse automation and modernization
With 50 base metal tankhouse clients in 10 countries – and more than 60 automation systems in operation worldwide, we are well-acquainted with challenges related to your environment and operations. We combine the insights we've gained with inventive thinking to tackle those challenges head-on. For you, that means achieving – and potentially exceeding – your business, operational, and safety objectives.
Automate the dull, dirty and dangerous tasks. And watch your profitability grow.
We excel at streamlining clients' manufacturing processes by automating tedious and low-value manual tasks. This helps you free up labour to work on cleaner, safer and more valuable activities. You'll reap the benefits of lower operating costs, reduced complexity, higher quality and increased throughput.
Heavy and fast turnkey solutions customized to client needs
Unlike other automation providers, EPCM's analysis digs beyond surface issues to understand the larger, underlying factors at play. We have a track record for quickly recognizing and solving fundamental problems clients aren't aware of – resulting in substantially greater gains in productivity, safety, and cost management.
We specialize in complex materials handling automation and environments where heavy products move rapidly through the manufacturing and assembly processes. Our mining & mineral processing automation solutions include:
Additive Dosing Automation
Cathode Wash Systems
Copper Sorting Systems
Large Vehicle Washing System
Electrode handling
Ask us about our commercial solutions for clients who prefer not to own and operate the equipment.
---
The project was done on time with weekly updates and no safety issues. The project managers were both really good. I felt like I was in good hands.

North American Downstream Oil Processor, Project Engineer