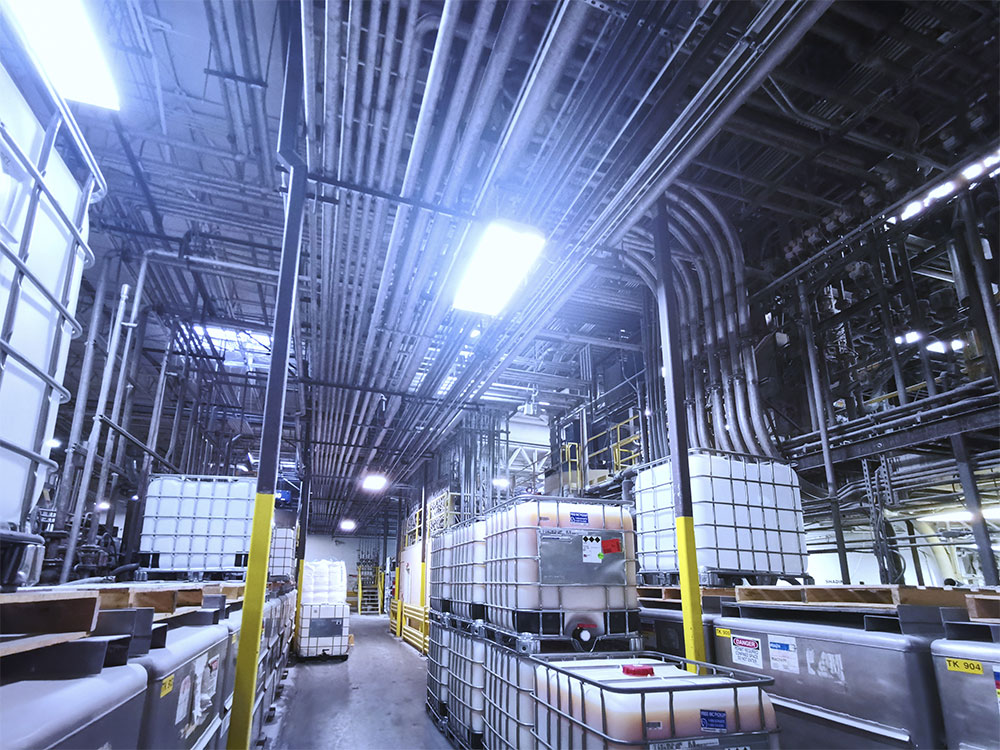 Industry 4.0: Increasing throughput in manufacturing using integrated technology
Client
Based in the US, our client is a leading North American specialty paint manufacturer.
Challenge
In 2020, our client was in the process of conducting a broad review of their production processes across a number of plants. In conjunction with that review, they were looking to get a clearer understanding of a specific batch manufacturing process in terms of throughput, speed and capacity.
While they had previously attempted a process analysis themselves, it didn't span a long enough time period to indicate variance within the production system. That meant they couldn't identify opportunities for improvement because they didn't have the complete picture.
The client retained EPCM Engineering in April 2020 to conduct a more comprehensive analysis of their batch manufacturing process and to identify areas where their process could be de-bottlenecked. The client planned to use the insights from the analysis to complement the results of their overall production process review.
Therefore, our goals for the project were to:
Identify the actual throughput and capacity of the batch process
Identify which specific parameters affected throughput, including

The use of specific process vessels and/or filling lines

Manufacture of particular batches

The time of the manufacturing shift

The time of week for batch initiation

Specific tasks with a wide variance in completion time
Solution
With pandemic-related travel restrictions in place throughout 2020, our ability to be on-site for this project as we normally would just wasn't an option. This created a number of challenges in how we would deliver the project successfully.
Putting our creativity to work, we designed an inventive solution to bypass these significant hurdles and ultimately deliver even greater value to the client – all while adhering to the project timelines.
We reimagined the typical approach to a batch cycle time study, in which each step is manually timed in succession over a specific duration. Instead, we developed a data cleaning process and analysis strategy that could measure batch cycle time and throughput for any given time range, piece of equipment, batch product number, shift pattern and more. As part of our strategy, we developed a tool that our client could manipulate in many ways to provide both a 30,000-foot view of their system as well as a batch-by-batch analysis.
In addition, we merged our long-standing expertise in batch paint manufacturing processes with business intelligence software. This allowed us to analyze data and provide trend information over a substantially larger range of time and equipment than ever before. This gave the client extensive, unbiased information and insights that they could immediately put to use.
Outcome
EPCM Engineering completed this project in June 2020 as promised, conducting a thorough remote analysis without a single team member on-site. What's more, our review and analysis covered a length of time much greater than possible with an on-site time study. For our client, that meant having reliable and robust information that allowed them to make key strategic decisions with confidence.
As a result, we identified a number of production and planning opportunities that could increase the throughput of existing processes by 20% to 30% – all without major capital investment. For more details on the specific results, please see the graphs and charts below.
Our unique approach to process data analysis and de-bottlenecking can provide substantial value to batch process manufacturing where task timing is captured electronically. Even where data is not collected and stored, EPCM has the expertise to consistently identify opportunities to increase throughput from existing processes and equipment.
At The EPCM Group, we specialize in solving our clients' most difficult operational challenges with single-source, life-cycle solutions. For over 40 years we've helped industry leaders around the world with integrated solutions including engineering consulting, automation, spare parts, supply, and service.
Contact us to learn how we can help you streamline processes and boost your bottom line with our end-to-end solutions.