Robotic Saw Sampling System: EPCM's Innovative Solution
by Pablo Lima, Project Manager at EPCM Automation
The EPCM Group has emerged as a bold provider of global engineering and automation, delivering solutions that push industry boundaries. Established in 1980, EPCM has earned a reputation for excellence, spearheading ground-breaking projects. One such project is their "Robotic Saw Sampling System." This cutting-edge innovation integrates robotic material handling and automated labeling, resulting in a safer, more consistent and more reliable collection of copper samples for laboratory analysis.
Safety
EPCM has placed a significant emphasis on safety. The "Robotic Saw Sampling System" is engineered to perform dangerous tasks, thereby eliminating risks of injuries. The Saw Sampling System has been designed to meet the safety standards in the industry without compromising our client's ability to run the system in an efficient manner. This system frees up much needed resources for deployment elsewhere.
Sample Accuracy
Sample accuracy is a fundamental requirement for this innovative system. Our clients require sample accuracy to to showcase the superior quality of their final product and obtain the highest prices possible. The sample custody and tracking incorporated into the EPCM system provide our clients and end users with the highest level of confidence in their material quality.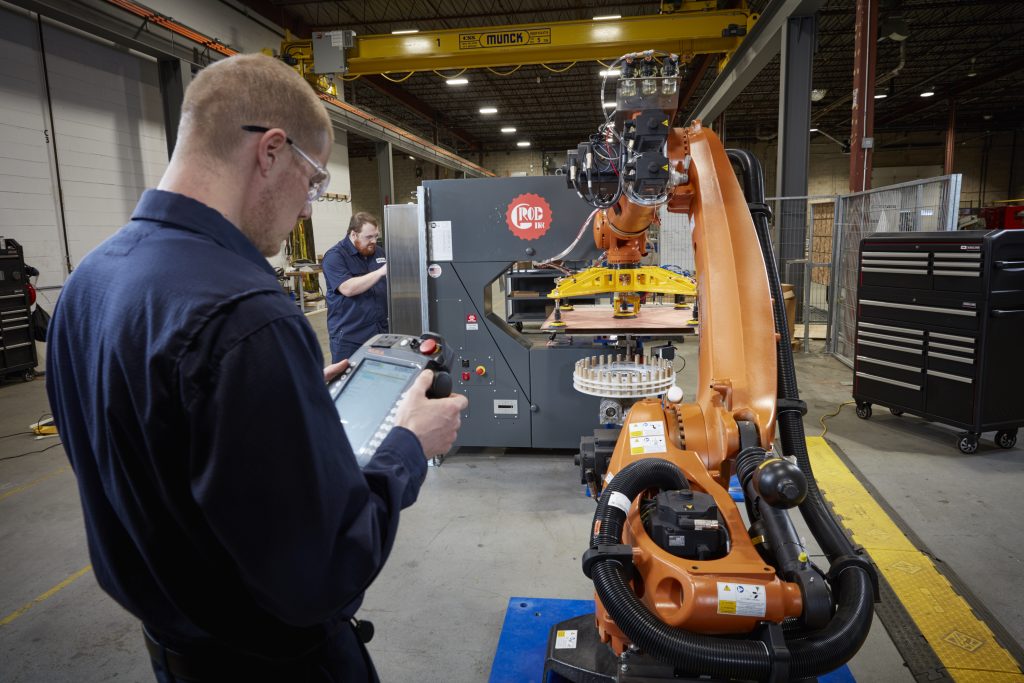 Harnessing Data for Optimization
All EPCM automated systems are outfitted with the ability to collect data during processing. This data is then analyzed to optimize production, identify any irregularities, and facilitate necessary adjustments to ensure operational effectiveness. The ability to harness real-time data empowers EPCM's clients to operate better and maintain their systems.
Empowering Productivity and Growth
The Robotic Saw Sampling System's will increase our clients safety, quality and productivity.  The system is capable of performing repetitive tasks with speed and precision. This dynamic capability substantially increases overall productivity, empowering clients to streamline operations, reduce downtime, and maximize output.
EPCM's "Robotic Saw Sampling System" is a testament to the company's dedication to innovation and collaboration to provide new solutions to manual processes.
About EPCM
At The EPCM Group, we specialize in solving our clients' most difficult operational challenges with single-source, life-cycle solutions. For over 40 years we've helped industry leaders around the world with integrated solutions including engineering consulting, automation, spare parts, supply, and service.

Learn more about our engineering solutions or take a look at some of our projects.